This is going to be a whole series, because I really couldn't be able to write it all down at once.
My Mom
My mom has always been the wild one out of her and my aunt. She's usually the instigator, mastered the art of guilt tripping, and has the ability to keep my aunt tagging along with any adventure. Which at that point, all goes down hill from there.
She moved to Florida shortly after I graduated high school. Which for her was perfect timing. I was the last kid out of the house, the hospital she worked at for 27 years went under a reconstruction, and her husband and sister lived in Florida. I would see her more often in college than I do now though. So, it was nice for me too, I love traveling and being able to sit on a beach while everyone back home dealt with snow, wasn't a bad gig. 
My mom is a very unique character. You never really know what's going to come out of her mouth, especially when there's wine and my aunt involved. I have so many stories about the two of them (which will be shared on a later date). But for the first little introduction of who they are, I give you, Hurricane Matthew. (I think?)
I was sort of nervous for them because Florida is known for getting some pretty serious hurricanes and Matthew was a category 5. I guess she drove up from Fort Myers to Orlando to visit my aunt before the storm hit. So, I text my mom after the storm and asked how she was. Her answer? "Uhmm, I dunno me an your Aunt Toni drank a couple bottles of wine, so even if it did touch us I wouldn't have known".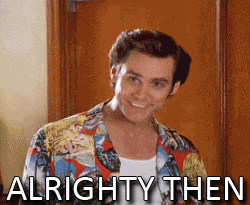 I guess that's one way to do it. She has the heart of gold and a will to outdrink anyone. But will wake up the next morning at 8 AM ready to start another marathon of drinking. Which is super frustrating because I, unfortunately, did not acquire that gene (thanks, mom). 
The one thing I always joke around with her about is writing a book (I really am not sure why this came up, or how, but it is what it is). Anytime she says something… well anything really, I tell her "oh, this will be great content for my book" or "Mom can I quote you on that". So here it is.. Maybe the premise to a book one day? LOL
Until next time, 
-AB